LiBr Absorption Heat Pump Manufacturer - Hope Deepblue showed on CCTV
He Jianbo, GM of mechanical and electrical sector of Continental Hope Group and GM of Hope Deepblue A/C, said "From January to March, the order has increased by 30% in this year", in a special interview with reporters of CCTV's Economy Half-hour.
The Economy Half-hour in CCTV-2 reported the program--more efforts to motivate foreign trade. The first case of "Travel in Germany" showed that the excellent trade trend of Chengdu economy. It was He Jianbo who led this travel in Germany. This report received great attention during the launch of National Two sessions about "More Efforts to Attract and Utilize Foreign Investment" and "Support and Stabilize Foreign Trade". Hope Deepblue was in the spotlight in the CCTV's flagship program--Economy Half-hour after the appearance in Focus among the many enterprises.
The procurement docking of Chengdu and European enterprises in Frankfurt is the most important activity of the Chengdu government and enterprise delegation's visit to Germany. He Jianbo, GM of Hope Deepblue, met Harald Blazek, CEO of Austrian StepsAhead, a leading energy company, for the first time after five years of cooperation. A joint project between Hope Deepblue and StepsAhead to recover waste heat from flue gas at a heating station in Wagrain, Austria, has just won a federal award.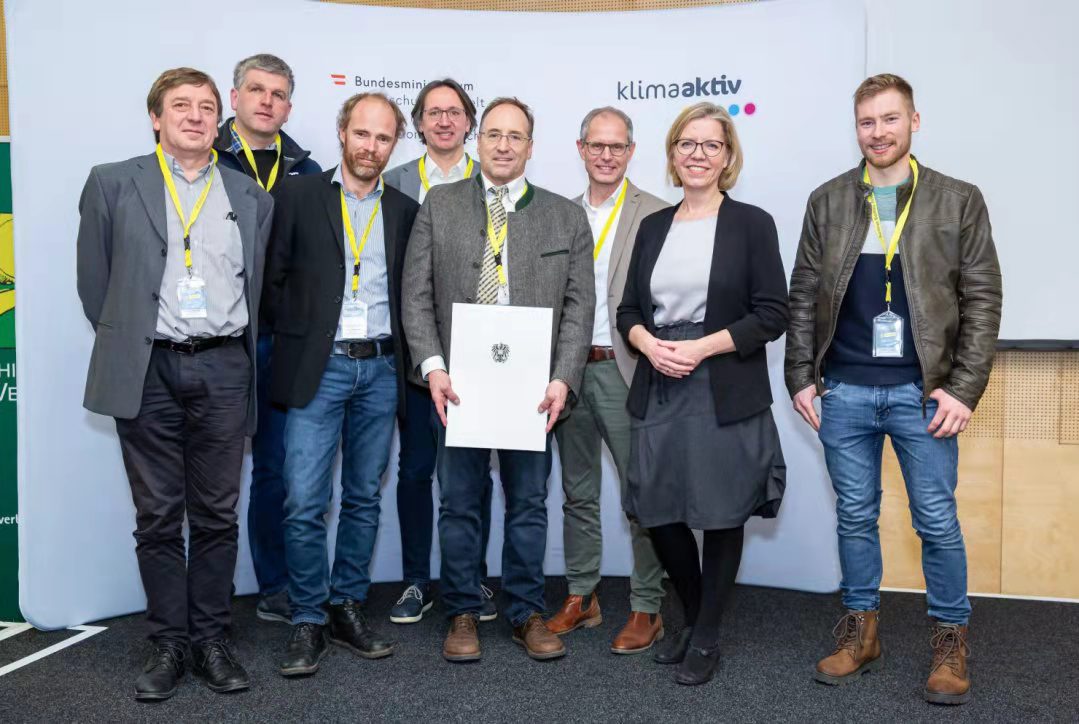 President He Jianbo placed a new LiBr heat pump order with Harald Blazek at the presentation, announced they will establish a joint venture company in Austria--Hope Deepblue Europe Services, and signed an agreement which is more than 5 million euros. "Five years of cooperation, the first meeting boosted the confidence of European customers as well as enhance our confidence to go to Europe, expand the market, expand market share. We will apply China's advanced technology and Deepblue's application scenarios to Europe". He Jianbo told the reporter of "Economy Half-hour".
Mr. Blazek believes that the reason of long-term cooperation with Hope Deepblue is that we can work together to solve a lot of problems, and create comfortable cooperation atmosphere. Chinese absorption technology is leading the way, and it is China that is pushing it to Europe.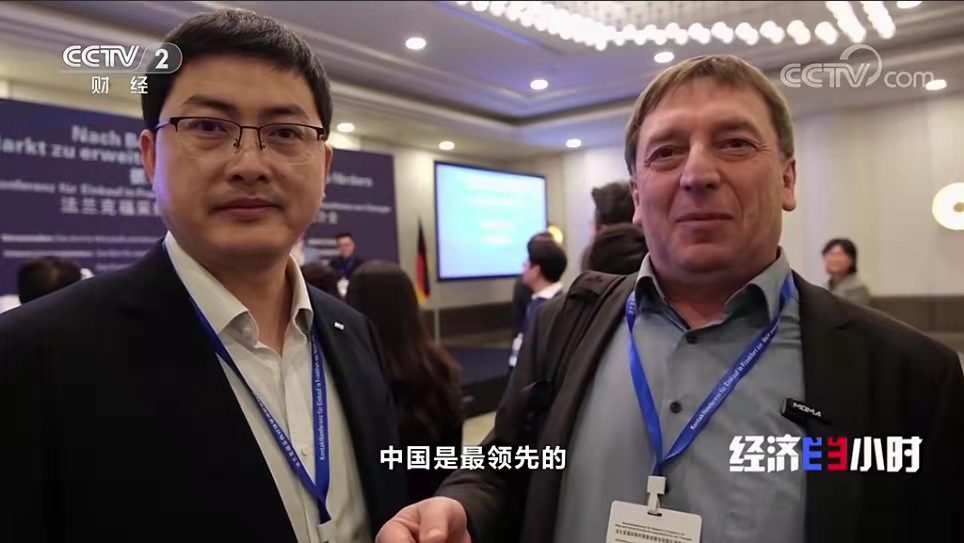 LiBr absorption heat pump (AHP) is driven by waste heat resources for heating or cooling, which could save energy and protect environment. Hope Deepblue is known as "Waste Heat Utilization Expert" in the industry because of its dedicated research and development and outstanding contribution in this field. In the field of LiBr absorption refrigeration and heating, Chinese technology is the best technology in the world. In this field, no country can have so many supporting advantages, technological advantages, technological advantages, industrial workers advantages, and cost advantages.
It takes a good blacksmith to make steel. Under the support of the innovation-driven development strategy, Hope Deepblue will practice its internal skills and continuously enhance its independent innovation capability.Hope Deepblue is the first one in the industry to put into operation of heat pump project, the first one to produce -5℃ ultra-low temperature LiBr absorption chiller and produce the monomer 100MW level of heavy heat pump...... After years of dedicated research, development and application practice, Hope Deepblue became a member of the national refrigeration and A/C industry of "Carbon Peaking and Carbon Neutrality" work depending on its patented core technologies and advanced manufacturing processes such as LiBr absorption heat pump system with high efficiency, energy saving and environmental protection.
The advanced technology, excellent quality, perfect service, helps Hope Deepblue to place lots of order with confidence. Such as, European Union headquarters, one of the biggest aircraft factory - Lenardo, Ferrari factory, Michelin tire factory, Rome Gemilli hospital, Eni Oil Group, Sonderburg city heating plant... Users in dozens of countries and regions across five continents have chosen Deepblue, which makes iconic projects emerge one after another.
Foreign trade sales continue to try its best, while domestic sales also make their best endeavors. At the beginning of the year, Hope Deepblue successfully renewed the second phase of Yunnan Tongwei Project under Tongwei Group, the world's leading high-purity crystalline silicon, and successively won prizes in many large and medium-sized domestic projects such as Meijin Energy, Dongli Photovoltaic, Donghui Xineng. The 80% growth is not easy, but it is inevitable.
As the core business of Continental Hope Group, Hope Deepblue takes the high efficiency, energy conservation, emission reduction and green environment and energy management as the core. Hope Deepblue has become famous in the world. In 2023,Hope Deepblue will continue to contribute more Chinese strength to the world's carbon neutrality with the attitude of starting a decisive battle and starting a sprint.